Before and After - Curly Hair with Frizz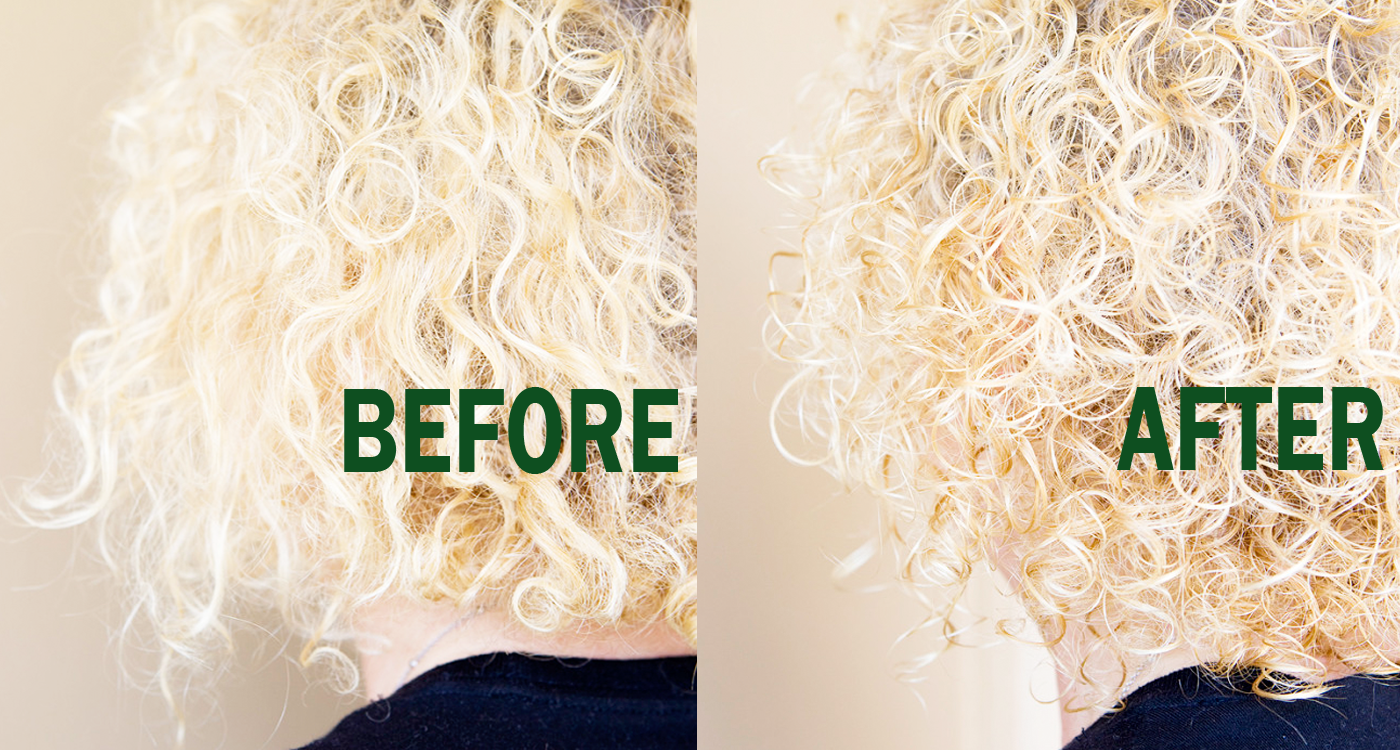 Our photographer's friend saw the photo shoot of our Gelissimo (formerly Green Tea Curl Glaze) and asked to borrow the product. We're so glad that she did! She was so happy with our product that she sent before and after pictures. Our photographer shared that this friend had struggled with caring for her curly hair her entire life until she used Gelissimo. The result speaks for itself.
Take a good look at the before picture. Curly hair there lacks definition and contains frizz. Our Gelissimo magnifies curl definition and totally eliminates frizz. Additionally, it moisturizes and nurtures curls; getting to the root cause of frizz so that with continued use, it will get rid of frizz. This is natural and highly effective curl enhancement using organic green tea and not chemicals. It is the ONLY curly hair product that you will ever need!
We received the following comments while the friend was borrowing Gelissimo and we were reviewing product photos:
My friend loves the styling gel! :)
She loves your products! :)
This made us glad. We have witnessed this type of reaction before. The joy that someone feels when they find Gelissimo is palpable! No more struggling with curls. No more using a combination of 3.5 products to get the perfect look. No more tying curls down with barrettes, scrunchies, and hair clips for fear of frizz. You can now wear curls down with the confidence that they will remain picture perfect for days. That is the true impact of Gelissimo
Before and After - Curly Hair with Frizz and Shrinkage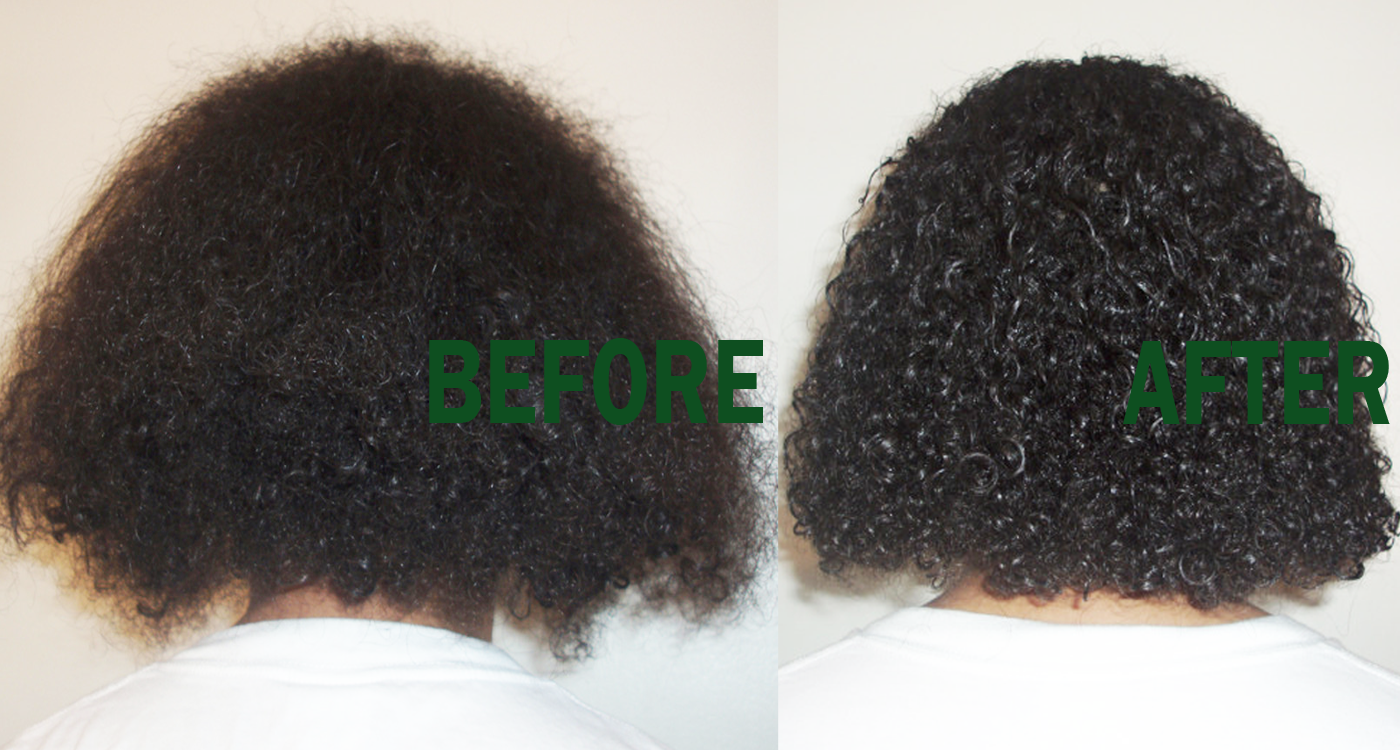 Gelissimo works to define curls while reducing shrinkage. With the added benefit of green tea extract, it will nourish every strand while providing great style.
Before using Gelissimo, this client's curls was frizzy and lacked definition.
After washing hair and applying Gelissimo, client's hair elongated and achieved sleek definition. The good news is that the client's hair maintained this elongated look (lack of shrinkage) even after curls dried.
I love Gelissimo! I use it on my own hair and the results are amazing. I have been styling curly hair for 35 years and I can honestly say that it is the perfect product for anyone with curly hair. It makes curls vibrant, defined, moisturized, and shiny. I really like the fact that it is completely natural just like the label says that it is.
Anushka, Curly Hair Cosmetologist from Anushka's Organic Natural Hair Color
I am almost out of the best gel I have ever used.  Your product is AMAZING!  I use it as my sealer in the Maximum Hydration Method and I cannot imagine using any thing else.
Joan
I just love Gelissimo because it makes my hair look very shiny and feel very nourished and soft. I am so happy that I found Gelissimo because it really defines my curls. I used to have very frizzy and hard to manage hair but Gelissimo makes me look like I just stepped out of a salon with no frizz at all.
Maria
Thanks for taming this bird's nest, lol. The biggest test for me came when I went dancing on Friday. Usually my hair would look great at the beginning of the night then turn into a frizz ball at the end of the night. With Gelissimo, my hair still looked great after all that dancing! Thank you!
Marco A.
I have had so much trouble trying to tame my hair but could not find the right product. Gelissimo changed everything. My hair is frizz-free, my curls are defined and shiny and it feels so good.
Nicole C.
This is the best product out there. It was so easy to use and my curls feel terrific because of it. I am so happy.
Nicole C.
My wavy hair is very hard to manage and becomes frizzy when there is a humidity. Your product gives my hair so much control that I can just wash and go and my hair will still turn out looking good. I have thrown away my hair dryer!
Chrissy V.
We Want Your Feedback
If you have used Gelissimo, we want to hear from you. Contact us to send your feedback.